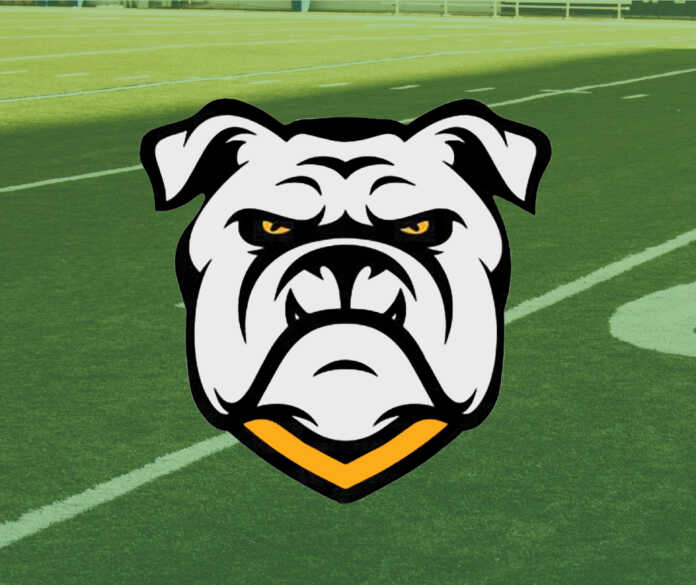 Our guest for this week's ITG Next Florida 4 Questions with the Coach feature is former Florida State defensive back and current Suwannee High School head football coach Kyler Hall. Following his playing days, Hall stuck around North Florida to coach high school football, spending time in Tallahassee as the head coach at the McClay School before being named the Bulldogs' head football coach in 2016.
As he prepares his Suwannee football team for the 2023 season, we caught up with Hall to discuss the momentum that has carried over from last year's successful season, as well as key additions to his staff. Let's find out what's happening with the Suwannee High Bulldogs and coach Kyler Hall.
Q. Coach Hall, thanks for joining us! As I mentioned in the introduction, you are bringing the Suwannee High Bulldogs back from one of the most successful football seasons in school history, with last year's 10-win season the first in almost a decade. You had suffered through a disappointing season just one year earlier with a really young team, but you all worked through it. Can you talk about last year's success? How big was that for the team, the fans, and you as the head coach?
A. When we were sitting at 1-3 to start the season, our team was going to crumble under the pressure or respond and turn the season around. We had some senior players really step up and demand that everybody do whatever it takes to pull together and play like we were capable of. We went down against all odds and beat the then fifth-ranked team in Class 2S, North Marion. We won 10-7 in a gutsy performance. That was the game that turned it all around.
From that point on, the confidence and determination grew stronger each week. Playmakers emerged on offense, and the defense kept teams out of the endzone. We were able to capture the first district championship since 2015 and make a run to the third round of the playoffs that was filled with closely battled intense games. Ultimately we didn't accomplish our main goal of winning a state championship, but what our players did brought such joy and excitement to our fans and community. We were able to practice on Thanksgiving morning, which is always a goal for us. Now our returning players understand what it takes to get there, and the drive to do that again, and more, has been a driving force this offseason.
Q. Let's talk about the current Bulldogs team. Who are some of the key guys you'll have returning this year, and who were the key guys that moved on from the 2022 Suwannee football team?
A. Key players who are graduating are QB Bronsen Tillotson, WR/DB Jay Smith, LB Brandon Robinson, and K/P Braxtyn Green. The entire senior class did a really good job of doing their jobs and adding value and impactful play for the success we had.
Top returners for this next season are senior RB Marquavious Owens, who rushed for over 1,000 yards as a junior, senior safety/athlete Kodi Lang, who lead our team in tackles, interceptions and blocked punts and was named All-State as a safety; junior DB/WR MJ Rossin, who is a big-time playmaker on both sides of the ball; senior DE a'Darius Cherry, who has a tremendous work ethic and makes a habit out of getting to the quarterback; and senior center Andrew Harrell, who is the anchor of an offensive line that returns four starters.
All of these players were starters on last year's team and will play a crucial role on this year's ability to have continued success.
Q. Now that we've talked about the Suwannee football team's on-field personnel, let me ask you about recent additions to your staff. You're bringing in a new offensive coordinator, but it's a name that is not new to Suwannee High football fans. Can you tell us about the new play caller and how that affects your team's approach this season?
A. Josh Jacobson was our offensive coordinator last season and did a fantastic job. To no surprise, he was offered and accepted the head coaching job at Chattahoochee County in Georgia. We wish Coach Jacobson nothing but the best. One of the main focus of finding our new OC was to be able to have some stability and consistency for years to come at the offensive coordinator position.
We hired Joe Gaddy, who is a 2004 graduate of Suwannee High. Coach Gaddy has made previous coaching stops at several schools, including Suwannee, and he was the head coach at Munroe School in Quincy, FL. He was also a part of the championship coaching staffs at Madison County. Coach Gaddy brings championship experience and adds a great energy and enthusiasm to our football program. He has already built great relationships with our players throughout the start of our spring football practice.
Q. What has been the approach and the team's goals this offseason, especially with spring practice coming? What are the areas you feel are the top priorities for your Suwannee football team to work on?
A. Throughout the offseason, I have seen a business-like approach from our players in the weight room and also in the other sports they participate in. Our upperclassmen have experienced going through a difficult losing season in '21 and also a success district championship season in '22. They saw what lead to each of those seasons, so they have been focused on doing the little things with urgency and maintaining an attention-to-detail type of approach in preparation for the '23 season. Summer workouts will be a big indicator of how serious our players are about winning back-to-back district championships and practicing on Thanksgiving morning and beyond.