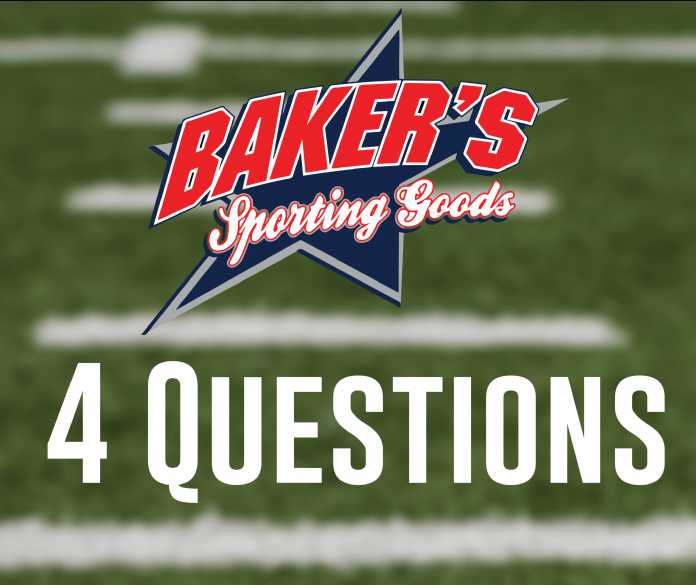 We spoke with Perry football coach Kevin Smith about how the Panthers are playing so far this season and where they stand currently in the region.
Q: You have your Panthers off to a good start at 5-1. How would you sum up the season to this point?
A: We have started the season off really well. We have identified some areas that we must improve on and are addressing those needs. Our players are continuing to water the root and get better each day.
Q: Who have been some of your team leaders on and off the field during this resurgence of winning football at Perry?
A: The foundation for the success our team is having now was laid by the players that were here when I became the head coach. Each class of seniors has pushed the bar up each year, and this has really helped establish our program. 
Players on this year's team that are having a major impact are QB Armar Gordon Jr., TE Daequan Wright, WE Dakarai Anderson, SS Price Massey, and CB Casson Clark. These players are having great seasons so far on and off the field. They are turning our locker room into a player-driven team, and that is what you want and what it takes to reach greatness.
Q: Speaking of Perry playing winning football, things weren't always that way before your arrival as head coach. What or whom do you credit as the biggest reason for the turnaround there with the Panthers?
A: First thing you have to have coming into any program is administrative support. Our principal Del Martin and staff are top of the line and are all about servicing the needs of our students. Academics and athletics along with other extracurricular activities are very important to our young people. The support that we all get as coaches and teachers is second to none. 
Second thing is you must have good players like any other winning program. These two things plus a positive culture leads to the product you are seeing at Perry High School right now. Winning on and off the field, in the classroom, at home, and in the community is a great recipe for success.
Q: You guys are the defending region champions – another milestone for Perry football – and right now are 1-1 in region play. How does the region stack up so far this year?
A: Our region is very competitive. The way our region stacks up right now is that Spalding and Baldwin are undefeated in region play and are in the driver's seat. They still have to play one another, and we still have to play Baldwin. Our remaining schedule is all against good football programs in West Laurens, Westside, Howard, and Baldwin. We are going to have to play well the remaining of our schedule to secure a playoff spot.
Written by: Phil Jones