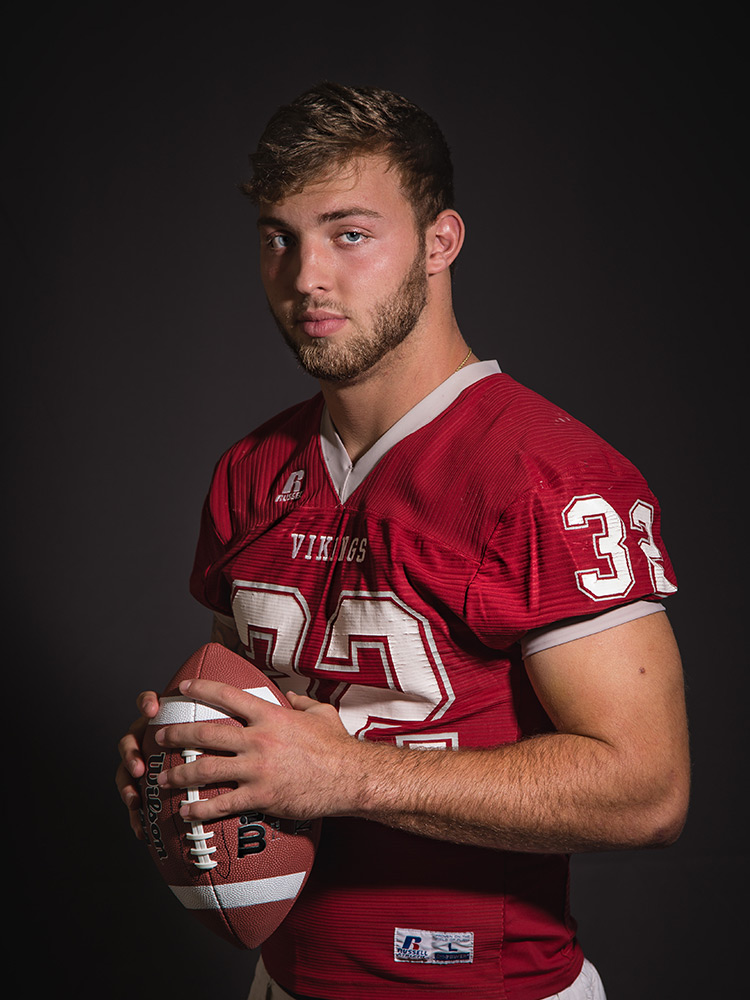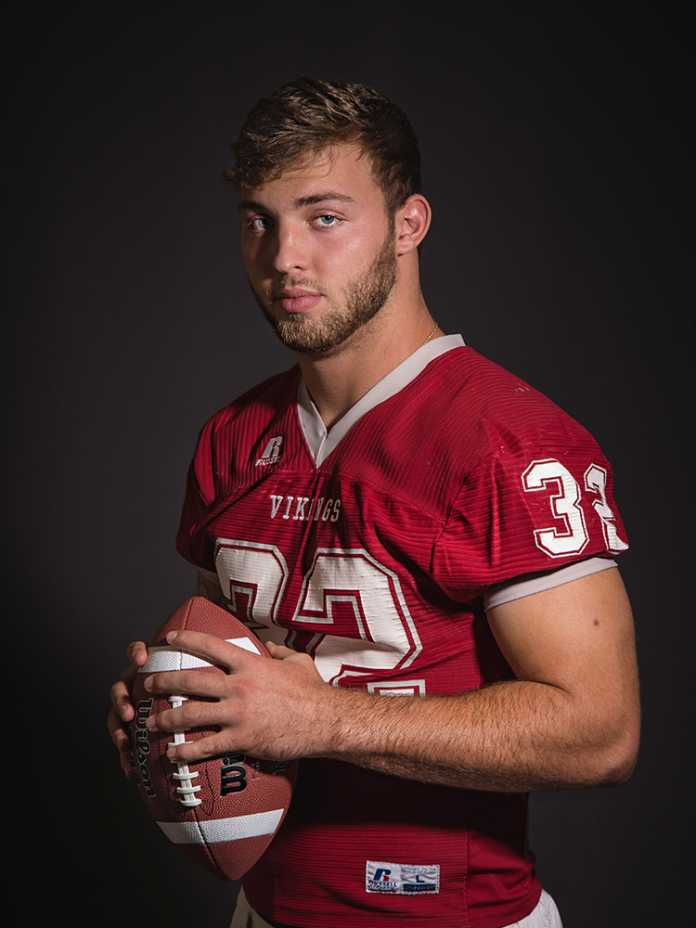 Friday, November 18, 2011. It wasn't a particularly memorable day for either Brian Bell or the late Kendrick Johnson. The two teens were freshmen members of the Lowndes High Vikings football team. That night, the Vikings played the Grayson Rams on the road in the second round of the playoffs. Brian and Kendrick were riding on the bus with the rest of the players; in fact, Brian was sitting in front of Kendrick, whom he considered a good friend. As is bound to happen with teenage boys, some good-natured ribbing began. As is also bound to happen with teenage boys, particularly football players on the way to a much-anticipated playoff game, tempers flared. "I thought Kendrick was the one messing with me. I turned and asked him and the guy sitting with him to stop," recalls Brian. The picking continued. Brian says he turned around and threw a punch in Kendricks's direction. He missed. Kendrick answered with a punch of his own that also came up empty. By that time, coaches had made their way to the back of the bus and the fight was over. Both kids were unhurt.
Lowndes would lose the game 25-17 and watch the season come to a premature end. To make matters worse, neither Brian nor Kendrick could ride the bus back home to Valdosta. Head coach Randy McPherson has a rule: Fight on the bus, and you get kicked off the bus. Brian's brother, Branden, was a junior on the 2011 Vikings team; with two sons on the team, their parents, Rick and Karen Bell, had traveled to the game. After the game ended, Brian hopped in the car with his parents and rode back with them. Because Kendrick's parents were not at the game, he had to seek alternative transportation back to Lowndes High School. He ended up riding home in the front seat of a patrol car with one of Lowndes High's school resource officers.
Monday morning at school, both Brian and Kendrick were punished for the scuffle. They served their suspensions and gave the incident little thought afterwards. The two even shook hands and didn't let the altercation interrupt their friendship. "After the scuffle, everything was fine. Neither one of us thought it was a big deal," says Brian.
Nearly a year and a half later, that seemingly insignificant scrape on the way to a football game would come back to haunt the Bell family in the worst way under the most tragic of circumstances.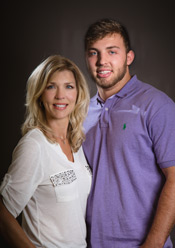 Thursday, January 10, 2013, approximately 1:30 PM. For much of the day, things went as they normally would on any winter's day at Lowndes High. Then the unthinkable happened. Kendrick Johnson, now a sophomore, went into Lowndes's old gym for PE class. Kendrick was no longer a member of the football team; as such, he had PE with non-players in the old gym instead of going to the field house for weightlifting.  Video shows Kendrick entering the gym alone. He would never be seen alive again.
The next morning, his body was discovered by students in class in the old gym. His body was headfirst inside one of a number of vertical rolled-up cheerleading mats stacked together beside a set of bleachers in the corner of the old gym. Word spread quickly that a student had been found dead in the gym. With the news came all sorts of rumors and innuendo, including a story that Kendrick had been murdered and stuffed into the mat.
The day of Kendrick's death,  he and Brian were partners in a game in front of their math class. After they completed the presentation and left class, they went their separate ways. Neither knew that they would never see each other again.
Brian's mother was in Macon at a Lowndes wrestling match with Branden. The bus driver for the wrestling team had received a message that afternoon saying that something bad had happened at the high school. It was a cryptic message, one that didn't divulge all the details but included enough information to let you know something serious had taken place. Karen called her husband, who is an agent with the Federal Bureau of Investigation. If something was going on at the high school, surely he would know. When Karen got Rick on the phone, he said he hadn't heard a thing. The FBI wouldn't investigate a local death anyway. If a crime had been committed, it would be a state crime and local authorities, along with the Georgia Bureau of Investigation, would work the crime scene, not the feds.
Before long, the story was out. Kendrick Johnson was dead, and his body had been found in a mat in the gym. The rumor mill continued to churn out story after story. Things moved quickly. Saturday morning, less than 24 hours after Kendrick had been found, friends and family held a rally on the steps of the Lowndes County Courthouse. Little did the Bells know, but events that transpired during that rally would significantly alter the course of their lives.
Monday, January 14, 2013. A friend of Karen's called her and asked her if she had seen a YouTube video from Saturday's rally at the courthouse. Her friend told her she needed to see it. Karen went to YouTube and quickly found the video. She was appalled by what she saw. On that video, the day after Kendrick Johnson died and approximately a week before the official autopsy was completed by the GBI state medical examiner's office, her son was referred to as an individual the family thought might be responsible for Kendrick's death. They weren't named specifically, and the person making the statement incorrectly identified them as sons of a GBI agent but they referred to a fight on the bus.
To this day, the Bell family has a hard time understanding why Branden and Brian were named. Brian and KJ had the minor altercation almost a year and a half before, but they had been good friends before the scrape and had remained friends afterwards. Neither of the Bell sons had any problems with Kendrick.  Branden had left school campus on January 10th to attend a wrestling event on the day Kendrick died, while Brian had been in the weight room on the other side of campus as seen on school surveillance video. There was no evidence, physical or circumstantial, that placed either son in the old gym at the time of KJ's death.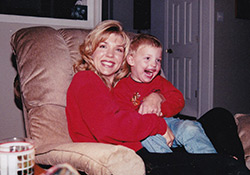 When Karen saw the video, she didn't tell either of her sons about it. Kendrick's funeral was the following Saturday, eight days after his death. Brian planned to go to the funeral. When he told his mother, she said he couldn't go. Brian didn't understand. They had been great friends in middle school. Kendrick had been to Brian's house a number of times. "Kendrick stayed at our house one weekend – from Friday to Sunday. On Sunday night, I took him home, to his grandmother's house in Clyattville," says Karen. Brian wanted to attend the funeral and pay his respects to his friend. "I didn't consider not going. I wanted to go to the funeral with everyone else," states Brian. Karen then showed Brian the video. "You're not going," she told him.
For the next week, to say things were tense at Lowndes High School would be a tremendous understatement. Word had spread that the Johnson family thought Brian may be responsible for Kendrick's death and several students let it be known that they intended to attack Brian. "I didn't want to go to school. Kids were telling me that I was going to be jumped after school. The worst part of it wasn't the threat of being physically attacked, but that some of the kids talking about doing it were on my football team, and I had once considered my friends."
Thankfully, nothing ever happened. About a week after the funeral, everything calmed down. Brian kept lifting, running, and getting ready for football. A number of college programs already had him on their radars, and it appeared as though he would have a bright future ahead of him.
May 2, 2013. After investigating Kendrick's death for nearly four months, the Lowndes County Sheriff's Office concluded its investigation. The sheriff's office, along with the Georgia Bureau of Investigation, ruled that Kendrick's death was accidental. According to their findings, Kendrick died from positional asphyxia. How had it happened? Investigators theorized that Kendrick was attempting to retrieve a pair of shoes from inside the mat, which had originally been standing on its end. Their investigation led them to the conclusion that as Kendrick reached into the mat, he became trapped inside and suffocated. The threats at school to Brian stopped.
It was customary for students to keep shoes in the mats in the old gym. Students could rent lockers for $10, but many chose to stash their shoes in the mats to avoid paying the $10 fee. While no one knows for sure if that's why Kendrick may have been reaching inside the mat, investigators believe his shoes were at the bottom of the mat. And, they say, that's why Kendrick was reaching inside the mat. The FBI came to the same conclusion.
Kendrick's family, however, remained unconvinced. Apparently, so did Ebony.com.
November 19, 2013. On this day, another in a series of articles beginning in August about Kendrick's death appeared on Ebony.com, the website for Ebony Magazine. Written by "true crime" author Fred Rosen, the articles, starting on August 12, 2013, stated that Kendrick had been murdered and suggested that the suspects were being narrowed down. An October 25 article, entitled "Did a Fight Lead to Kendrick Johnson's Murder," referred to the fight on the bus. The November 19 article named the Bell sons as the prime suspects in Kendrick's death, utilizing fictitious police interviews with them. Rosen changed the boys' names – to Chris and Clark Martin – but otherwise left all other descriptors about the boys unaltered, including stating that the Martins' father was an FBI agent and one of the sons had gotten into a fight with Kendrick on a school bus. "The Ebony stories started everything all over again. "People took it as the gospel truth just because it was written in Ebony," says Karen.
The damage had been done. Again. Brian, who was only 16 years old, found himself the chief suspect in the court of public opinion, despite the fact that no evidence at all linked him to Kendrick's tragic death. A federal grand jury investigation, opened at the end of October 2013, has called well over a hundred witnesses without anyone, much less either of the Bell brothers, being indicted. By the summer of 2014, after another Ebony article in April continued to accuse Brian Bell, investigators from three different law enforcement agencies – the Lowndes County Sheriff's Office, GBI, and FBI – have not named the Bells as suspects, nor has the allegation that Kendrick died by foul play been substantiated.
In August of 2014, the Bells filed a $5 million libel and slander suit against Ebony.com's parent company and Fred Rosen for defamation due to false allegations of murder and other criminal conduct. Ebony.com responded by pulling the stories from its site. The case is pending.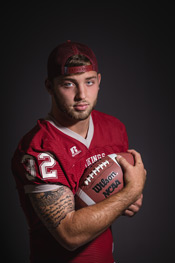 January 9, 2015. One day before the two-year anniversary of Kendrick's death — and one day before the statute of limitations ran out on filing a wrongful death lawsuit – Kendrick's family did just that and filed a $100 million wrongful death lawsuit, naming 38 defendants, including Brian, Branden, and Rick Bell. Three weeks later, Brian, who had committed to play football at Florida State University almost a year prior, was supposed to sign with the Seminoles on National Signing Day.
When word of the lawsuit reached Tallahassee, the Seminoles began getting cold feet. For a program that had already endured two years of scrutiny and criticism because of the allegations levied against Heisman Trophy winner Jameis Winston, bringing in a player named in a wrongful death suit was too risky – even though Brian had not been named a suspect by law enforcement or charged with any crime. Florida State head coach Jimbo Fisher called Lowndes head coach Randy McPherson and told him what was happening. The Bells' attorney had also been in contact with FSU. Coach Fisher was apologetic and sympathetic, but the decision came from the FSU administration. There was nothing anyone could do. Brian Bell would not be a Florida State Seminole.
Response to FSU's decision was swift and in Brian's favor. Despite the media backlash, FSU remained steadfast in its decision. Brian was one of the top linebackers in the country and one of the best overall prospects in the state. His grades were good. He hadn't been charged with any crime or gotten into any trouble during his years in high school. But now he had nowhere to play college football.
The gravity of the previous two years finally settled upon him in its entirety. He was depressed. He was ostracized. He had become a pariah. And the reasons why were based on false information and rumors.
Tuesday, May 5, 2015. I am sitting in a conference room in the Holiday Inn on Hill Avenue in Valdosta. I'm at a table surrounded by Brian and Karen Bell, a family friend, In the Game publisher Mark Dykes, and the Bells' attorney. The Bells want to tell their side of the story. Since this ordeal began, they have been asked numerous times to speak with the media – every outlet from the Valdosta Daily Times to CNN and Fox News. They always refused. They felt it best that Brian remain quiet; the climate was too volatile, the court of public opinion too hostile.
Brian Bell is directly across the table from me. He's wearing his Lowndes High football jersey. On his right arm, just peeking out beneath the sleeve, is a large tattoo that includes the words of Matthew 5:11: "Blessed are ye, when men shall revile you, and shall say all manner of evil against you falsely, for my sake." Brian should know a thing or two about being falsely accused; for over two years, he has been painted as a murderer, a cold-blooded killer who turned on a friend, beat him to death, and stuffed him in a mat at school. Then his father, an agent with one of the most respected and professional investigative agencies in the world, covered up the crime to protect his son.
The kind of cover-up such an act would require boggles the mind. To keep something like that quiet, scores of people, including law enforcement officers at the local, state, and federal level would have to tell the same story over and over again, never wavering, never faltering, for over two years. Video evidence putting Brian Bell in the old gym on that Thursday afternoon with Kendrick would have to be found, since the entrances to the old gym were covered by surveillance cameras.  A school is one of the least opportune places to commit a crime. People are everywhere in addition to the cameras. In fact, kids were in the old gym just minutes after Kendrick disappeared, as well the rest of the day and evening on Thursday. Stories spread like wildfire around a school campus. If a murder had been committed that day, the details would have been known before investigators arrived on campus.
In the last two years, both the Southern Christian Leadership Conference in Valdosta and the former president of the local chapter of the NAACP have stated that they believe Kendrick's death was an accident. They have stated that Brian Bell is innocent, and he should be left alone. The Johnson family, however, hasn't listened. And Brian hasn't been done any favors by U.S. Attorney Michael Moore, who has an open investigation into the case, despite not finding any evidence for continuing the matter.

So what have the last two years been like for Brian Bell? Continuing threats and suspicion. "People don't know how bad it's been. It certainly brought me closer to God and my family.  It was also mentally draining. I've lost friends. At times, I lost the desire to play football. I lost my desire to attend school.  I've been depressed, and my family had to move. My parents urged me to press on and not allow hate and false accusations to control my life. It is sad how rumors get started and spread like wildfire. No one can stop them. Rumors are like sheets of paper blowing in the wind and can never be recovered. I used to love it here in Valdosta. Not anymore," he says. In spite of everything, he says he harbors no resentment for the Johnson family. "I've forgiven them. They lost a son. That's a horrible thing for any family to experience."
Branden Bell is in college.  Because of the controversy surrounding the case, Rick Bell could no longer work for the FBI's field office in Valdosta. He was reassigned to another FBI office out of state while Karen has remained in Valdosta as much as possible until Brian graduates. 
Karen Bell wants to warn parents of the tremendous power of social media on our young people. "I would like to see Georgia's harassment laws changed. Because of what happened to my children on social media, stronger language in our current laws is needed to protect them. No child should ever receive tweets from known adults who tell them to 'go die because you killed KJ.' I have complained many times to Twitter with a response from them stating that these types of tweets do not conflict with their policy. Children have committed suicide due to such harassment. Our faith in Jesus has carried us through the storm. He, too, was wrongfully accused, so who are we to expect less from our fallen world?"
At the moment, Brian Bell is trying to move on with his life. He won't be playing for Florida State but he hopes to eventually end up playing college football somewhere. And once he leaves Valdosta, he probably won't be coming back. "I'm excited about the chance to play football, wherever that may be. But it's still been very tough. I'd rather be dead than go through what I've been through again."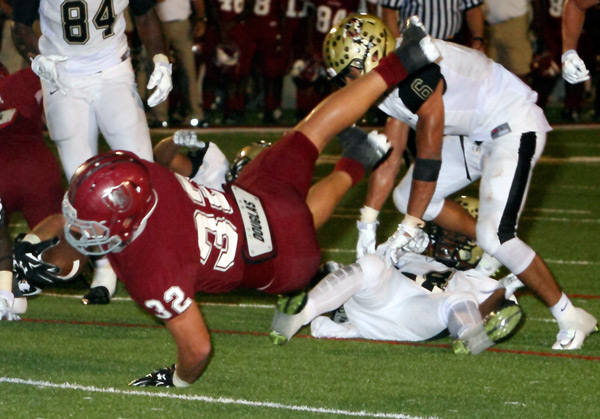 ---
The Damage of a Rumor
Brian Bell
Written by Robert Preston Jr.
Photography by Micki K Photography and Phil Hubbard